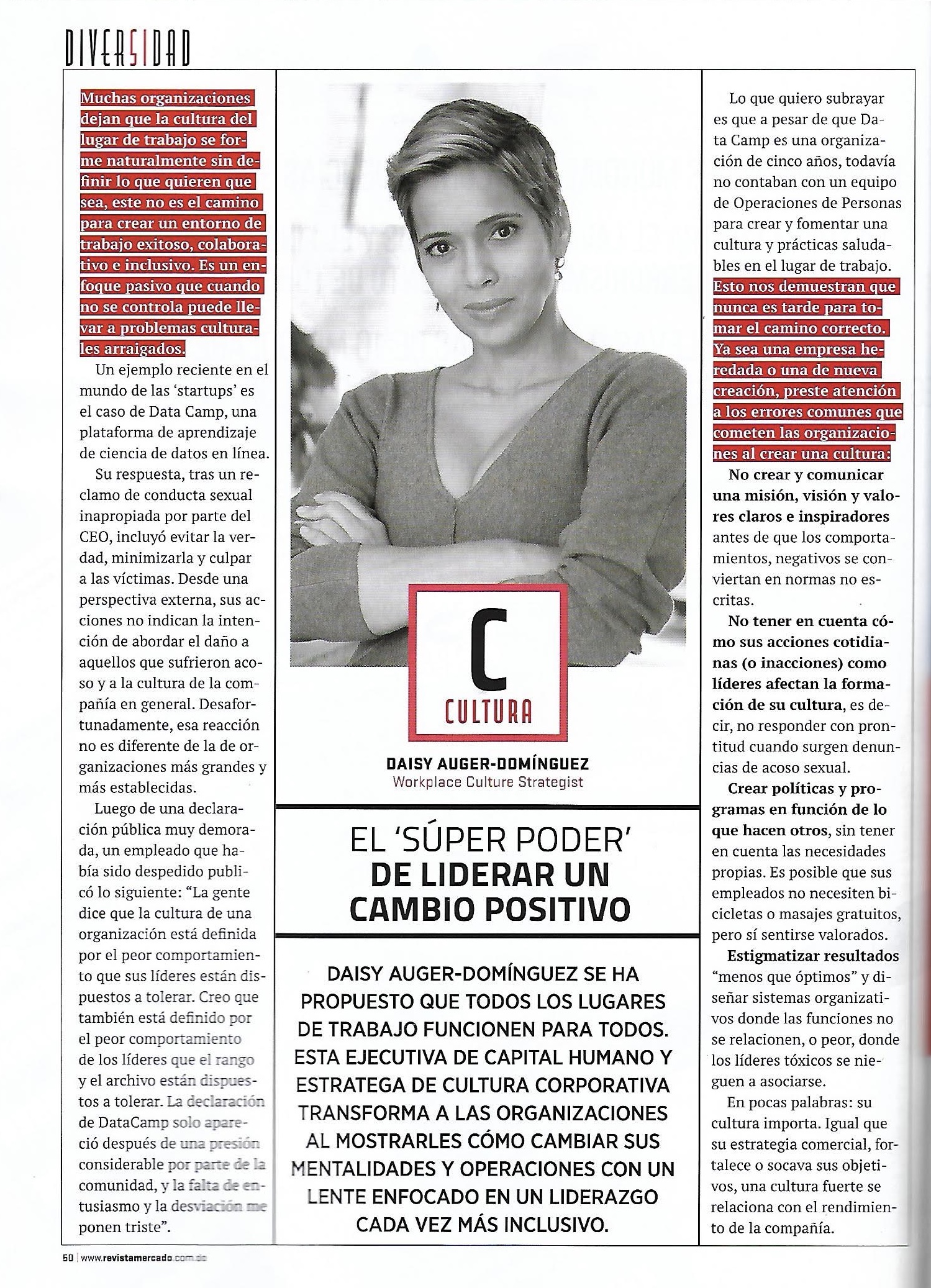 Revista Mercado Best Companies to Work For in the Dominican Republic 2019
A strong culture correlates with performance, impacts happiness and satisfaction. This article highlights a few mistakes to avoid.
Strategic and diverse social networks that galvanize and advance all women
Adweek's Women Trailblazers
How Inclusivity Advocate Daisy Auger-Domínguez Shapes Cultures of Belonging and Dignity
What Every Presidential Candidate Should Be Doing About Diversity
At The Paley Center for Media in New York City Panelist in conversation about successful approaches to broadening tech hiring and encouraging more inclusive participation in the digital community.
Executive panel dialogue about our career journeys, with the particular impact of their cultural upbringing.
The need for Good Samaritan Rooms.